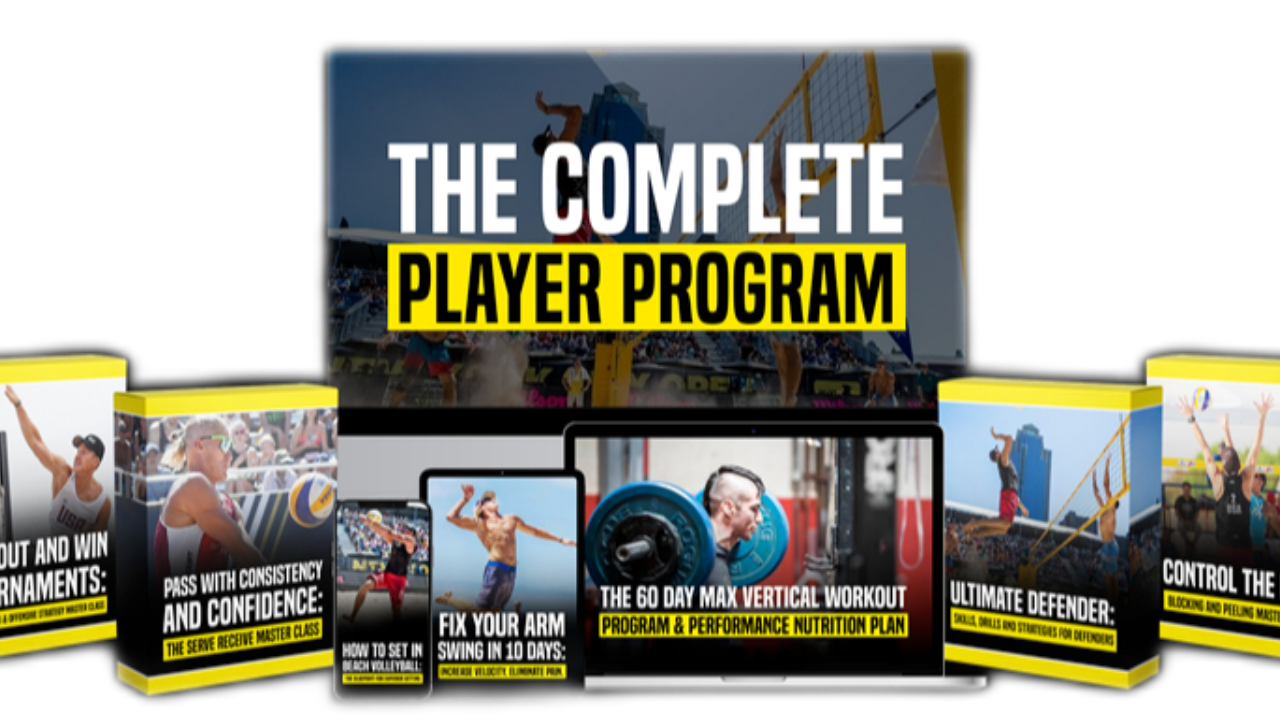 World's Best Online Volleyball Training Course 
Mar 20, 2023
Improve Your Beach Volleyball Skills with an Online Training Program
Are you ready to take your beach volleyball skills to the next level?
Investing in an online training program is the perfect way to boost your performance on the court. With an online volleyball training program, you have the convenience of learning in the comfort of your own home, and the tailored guidance of an experienced instructor. With our online volleyball training program, we offer a comprehensive Complete Player Program that is designed to help athletes of all ages and skill levels attain their beach volleyball goals. Our renowned program provides specific drills and workouts to help you become stronger and faster, as well as guidelines on nutrition, recovery, and mental toughness.
Why
You
Should
Invest
in
an
Online
Training
Program
When you invest in a beach volleyball online training program such as the Complete Player Program, you unlock an array of benefits. Working with experienced instructors gives you the personalized support you need to identify your weaknesses and accelerate your learning curve. Plus, you can access your lessons anywhere with any device, giving you the freedom to train when it's most convenient for you. Make sure and download our Better at Beach APP!!
Why
the
Complete
Player
Program
Beats
the
Rest
When it comes to training for beach volleyball, the Complete Player Program has a proven track record of helping athletes reach their competitive potential. Here are a few of the key benefits of the program:
• Experienced instructors: All of our instructors have extensive knowledge and teaching experience, so you can be confident they are up to date on the latest training techniques and strategies. Many of our coaches are still actively competing in the AVP and world championships.
• Comprehensive data tracking: By utilizing analytics and research, our program offers an evidence-based approach to your training. We track your progress and customize your program to address your individual needs. We even offer an exclusive weekly LIVE MEETING group to have your game footage analyzed and a strategy set for your goals.
• Fun and engaging: Our online program offers a wide variety of fun and engaging drills that make training enjoyable.
With our Complete Player Program, our goal is to help you reach your full potential as a beach volleyball player. So, join our Complete Player Program today and let us turn your beach volleyball dreams into reality!
Fix the holes in your game!
 Maximize your strengths!
 Make noticeable progress every week!
 Learn the game anywhere, anytime with or without a partner!
We'll guide you through a proven path to rapidly improve every aspect of your game. 
Find out more!
FREE Download
36 of the Most Effective Drills for Beach Volleyball